WE LIVE A LIFE FULL OF THINGS TO DO & OFTEN YOU FORGET YOU. TODAY'S SELF CARE DAY! allow us to fix your crown
MESSAGE FROM THE CEOS
    We may be young but WE ARE BOSSES
    We have such an amazing Mother and family that orchestrates the importance of keeping God 1st, being a leader, loving ourselves, each other and that...
   I CAN DO ALL THINGS THROUGH CHRIST THAT STRENGTHENS ME
    WE WERE CREATED TO STAND OUT AND LEAD. SPREAD POSITIVITY, BOOST CONFIDENCE, AND ENCOURAGE EACH OTHER TO LIVE OUR BEST LIVES WITH NO REGRETS. YOU DESERVE THE BEST. IMAGE ISN'T EVERYTHING BUT HOW WE CARE FOR OURSELVES SHOULD BE PRIORITY. NATURAL, SELF LOVE IS A MUST!
   CHOOSE QUALITY, HEALTH AND OUR BEAUTY PRODUCTS AND ALWAYS LEAVE A BOSS IMPRESSION...
WE STARTED OUT AS BOSSGIRL A-Z BUT AFTER 3 YEARS WE REALIZED WE ARE BETTER TOGETHER, SO WITHOUT FURTHER ADO..WELCOME TO BOSSGIRL A-Z +BRO'S LLC. Where WE create All-Natural self care & love products for KIDS LIKE US & ADULTS LIKE YOU.
-We appreciate your support
SHOP NOW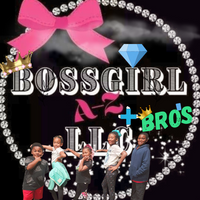 BOSSGIRL A-Z ISN'T JUST FOR OUR NAMES BUT FOR EVERY NAME IN THE ALPHAbET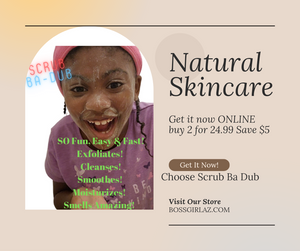 put you first & thank us later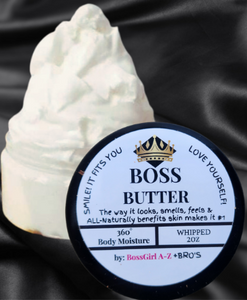 #1 BOSS BUTTER
Gift our signature body butter because it's a YES! for EVERYONE! No matter the weather, your skins needs this. NO child or adult wants dry, cracked, irritating skin. When you can have Boss butter at home, in your car, purse and or desk at work. Now available in three sizes and two options of Boss Butter. Get your Boss Butter and fall in love with your skin! Indulge in all natural beneficial ingredients, non greasy whipped soft and smells amazing. Its our signature scent and love inside that stands out and makes it #1. Thank us after your first application. 2 Options to choose from, but why chose one when your going to wish you had both. Our Boss Butter Glo' acts like a body bronzer with the same signature scent as the Original. Treat yourself with Boss Butter today!
SHOP NOW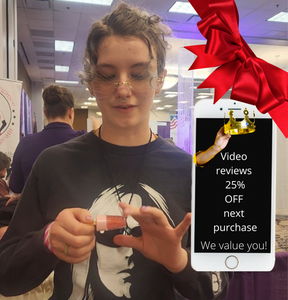 LIVE AFTER PURCHASE REVIEWS
Genuinely, see and hear what our customers have to say after their BossGirl upgrade. Are you interested in sending a 15-60sec video review? Yes, DO IT! Benefits: Receive 25% off your next purchase of $14.99+. Bonus #2 You may see your face here. Click the link
watch